CHIOS DENTAL CLINIC
THEMIS MOULAKIS - DENTAL SURGEON
---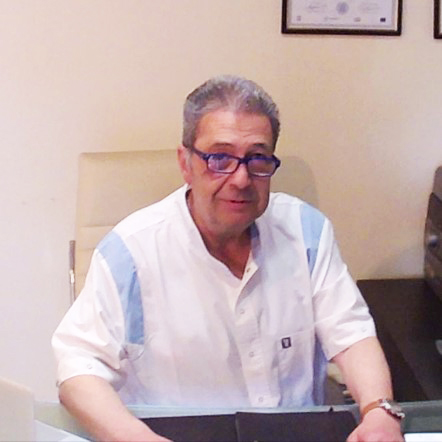 Themis Moulakis is a graduate of Aristotle University of Thessaloniki with many years of experience in surgical dentistry, but also in hospital and clinical dentistry, through his experience in 251 GNA.
Immediately afterwards, he establishes the Chios Dental Clinic in a place with state-of-the-art dental services, aesthetics and experienced staff.
---
At our dental clinic here in Chios you will find services:

Aesthetic Dentistry, Whitening, Facial, Resin Bladder (White Seals)

Prosthetic, Mobile, Real, Porcelain Wreaths

Prosthetic implant

Oral Surgery, Endodontics (Dentures)

Preventive Dentistry, Periodontics

Digital intraoral radiography

Intraoral camera
---
Contact with us
for emergency cases or for appointment booking.